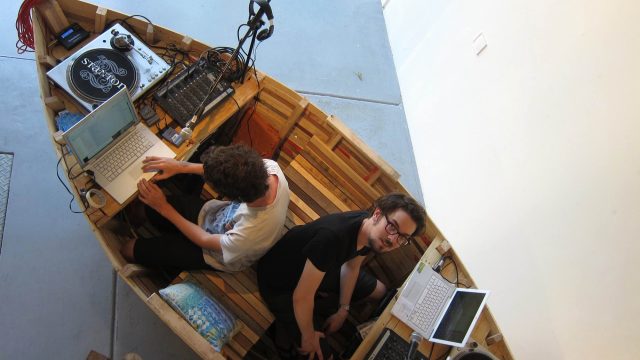 FAIR 88.8 FM, 2008-2011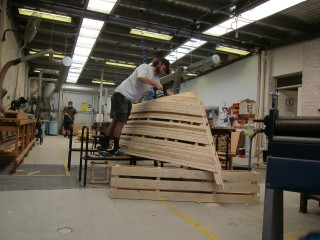 TITLE: FAIR 888 FM
DATE: 2008-2011
MEDIUM: Wooden shipping pallets, old wooden fence, audio equipment, piracy, people?.
DIMENSIONS: 1.2 m H x 1.3 m W x 3.3 m L
DESCRIPTION:

FAIR888FM is a "shipwrecked micro radio station".  Constructed entirely from discarded shipping pallets, wooden shipping crates, and old fence boards. This vessel is capable of simultaneous broadcast, with each end of the boat housing a fully functional micro radio station. Interested crew are invited "aboard" to rock-the-boat. Visit the project website http://fairfm.info to tune in to sample transmissions.